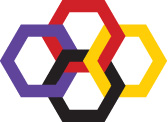 LINKFIT
Revitalize
Managing backlinks is crucial for SEO, and helps ensure that they are not misinterpreted by search engines and labeled unnatural. We will monitor all of your backlinks to ensure that they remain in good standing, that the effort is within your online industry standard and that your backlink effort is on target to hit its goals. This program is designed for those site owners who understand how backlinks are related to SEO, and who need support to spearhead or maintain that effort. There are no set reports that fit every site owner's needs, and that is why each program is designed to meet the individual goals of each client. If you have a well-established website and require ongoing backlink support, or if you have a new site and need to establish a solid SEO foundation, the LinkFit Link Revitalize program can help. It will regularly monitor all of your backlinks and compare them to your competitors', it regularly checks for unwanted site-wide links that could weaken your SEO, and continues to pursue advantageous links. This is generally an ongoing program that includes the Link Review and Link Detox programs. In addition, it will include:
Competitor Link Velocity - This report is run in regular intervals of 1 or 3 months and compares the number of monthly backlinks for up to ten of your competitors. This information is helpful to use in conjunction with our SERP Report to help identify why your competitor jumped or fell in rankings.
SERP Report - This is a simple report that quickly identifies the top 10 sites for up to 10 keywords. It is run regularly every 1 to 3 months.
Internal Reporting
Behind the scenes, we run many more reports to monitor your links and prospect for new ones. We only provide this information in special circumstances because we know that too much information is simply too much. On the back end:
Strongest Subpages - We use this report internally to identify which of your subpages are the strongest and for which keywords. We use this information to help shape our backlink recommendations.
Link Alerts - We use this report to make sure that unwanted links, such as sitewide links, are identified as soon as possible. If we do find something undesirable, we act on it ASAP.
What we need:

An in depth conversation with you about your goals and the history of your site is all we need.
We will send you a questionnaire within 24 hours for your completion. Your service will be scheduled with your return of the completed questionnaire and the inclusion of all necessary submittals identified in the questionnaire.