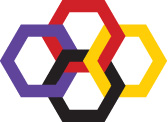 LINKFIT
REVIEW
Looking for great information on your backlinks and want to compare them to your competitors' links? The LinkFit Link Review package is a backlink review service that lists up to 60,000 of your backlinks, gives actionable information on how to improve your linking efforts, and compares your backlinks to your competitors' backlinks. The review of your backlinks includes:
Top 5 Most Frequently Used Keyword Phrases - Although a detailed list of all anchor text is provided, a short list of your most frequently used phrases helps you identify potential issues. For example, you may identify that the number one phrase is not something that you want to target.
Link Status - The link statuses are in terms of Follow, NoFollow, Mention, Redirect, or Not Found and are shown as percentages. This information identifies your link status ratio. If you have an undesirable or unnatural link status ratio, you will identify it here.
Deep Link Ratio - the deep link ratio simply identifies the percentage of links pointing to your home page and the percentage of links pointing to sub-pages. If you have an unnatural deep link ratio from your backlinks, you will identify it here.
Link Type - The link type report labels your links as Text, Image, Mention, Redirect or Other.
List of Backlinks With Anchor Text and Landing Page - This list is delivered in an Excel sheet and includes the urls that link to your site, the anchor text used, and the landing page url. You can use this information to help identify potential site wide links, or if there are issues found in your link ratios you can find the sites causing problems on this list.
This information is also compared to your competitors' sites and illustrated in charts for you to easily identify if you are behind, on par, or leading your industry's web presence.
What we need:

All we need is one URL that you want us to review and up to 10 competing URLs.
We will send you a questionnaire within 24 hours for your completion. Your service will be scheduled with your return of the completed questionnaire and the inclusion of all necessary submittals identified in the questionnaire.