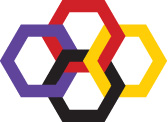 LINKFIT
Recovery
Did you receive a notification from Google stating that you have "unnatural links" pointing to your site? Use our Link Recovery report to identify toxic, suspicious and even healthy links pointing to your site and begin contacting the toxic sites' owners and request that they remove the link to your site. The next step is to use Google's Disavow tool to inform Google not to consider any remaining sites that have not removed your links. This report also includes links pointing to 404 pages on your site. You can use this information to create redirects or contact the site owners to point the link to another page. The report includes:
Toxic Link Report - This includes a list of all links and gives each a value of either Toxic, Suspicious, or Healthy and briefly describes why they are labeled as such. The report also includes a chart that illustrates the percentages of each type of link to give you a visual layout of all of your links.
404 Report - This is a report that shows only links that point to a 404 page on your site. You can use this information to try to remove the link or redirect the url to a more useful page.
What we need:

All we need is the URL of the site that you want reviewed and we need to know if your site has received the "Unnatural inbound links" notification on the Google Webmaster Tools account associated with your site.
We will send you a questionnaire within 24 hours for your completion. Your service will be scheduled with your return of the completed questionnaire and the inclusion of all necessary submittals identified in the questionnaire.